Wood toilet paper has safety hazards, bamboo toilet paper is safer
Bamboo toilet paper can inhibit bacteria and make it cleaner
Bamboo toilet paper is softer
Bamboo toilet paper is stronger and more resistant to tearing
Bamboo toilet paper is more environmentally friendly
Conclusion
Wood toilet paper has safety hazards, bamboo toilet paper is safer
Wood toilet paper uses wood as the raw material. In order to be beautiful, the dark brown wood toilet will be bleached white with a bleaching agent, so that there will be chemical residues on the paper towels, which will inevitably cause health risks during use. The bamboo toilet paper will not be bleached, and there are no chemical residues such as dioxins, so it is more safe to use.
Bamboo toilet paper can inhibit bacteria and make it cleaner
Under the microscope, the bacteria on the wood toilet paper will multiply quickly, and the bacteria on the bamboo toilet paper will not only not multiply, but will die 72% within 24 hours. This is because the "bamboo kun" in bamboo is a natural bactericidal ingredient, which prevents insects and odor, and can also inhibit the growth of bacteria, which is natural and environmentally friendly. Even if it is used by the baby, there is no need to worry about bacteria harming the baby's health.
Bamboo toilet paper is softer
Those who are used to bamboo toilet paper know that wood toilet paper is relatively rough. Because the wood toilet itself is relatively loose and rough, the paper holes made are sparse and empty, and the expansion is poor. The drag will leave paper scraps and fine fibers, and long-term use is not friendly to the respiratory tract. The bamboo fiber is flexible and slender, and the paper is softer and more delicate. There is no paper scraps and will not cause allergies.
Bamboo toilet paper is stronger and more resistant to tearing
Ordinary wood toilet paper will break when it gets wet, and paper scraps will stick everywhere. The bamboo toilet paper will not leave paper scraps after wiping. Even if the whole paper is soaked in water, it can resist pulling to a certain extent and will not break easily. Wipe your hands or face, and there will be no paper scraps sticking to your face. It is simply a must-have product for beauty lovers.
Bamboo toilet paper is more environmentally friendly
Wood toilet paper will consume a lot of forest resources. Forest regeneration is very slow, which leads to more forest resources being consumed. Bamboo grows very fast. The fastest moso bamboo can grow into bamboo within two months, and it can be regenerated within 3 years after being cut. It is a recyclable papermaking material.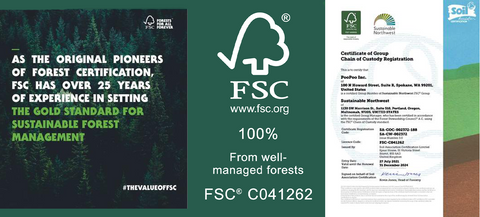 Conclusion
Using bamboo toilet paper can not only protect the health of yourself and your family, but also protect the environment and maintain forest resources. Why not?