During the Great Toilet Paper Shortage of 2022, you probably started poking around to see if there were any options available — at all, anywhere. And during your search, you may have come across bamboo toilet paper.
We know what you're thinking: is this really made from bamboo? And the answer: yes! You can feel good knowing that no trees were harmed in the making of this toilet paper. Plus, it's soft, strong and just as cozy as the other top brands.
Switching to bamboo toilet paper? Our top 5 facts will help you decide if it's right for you!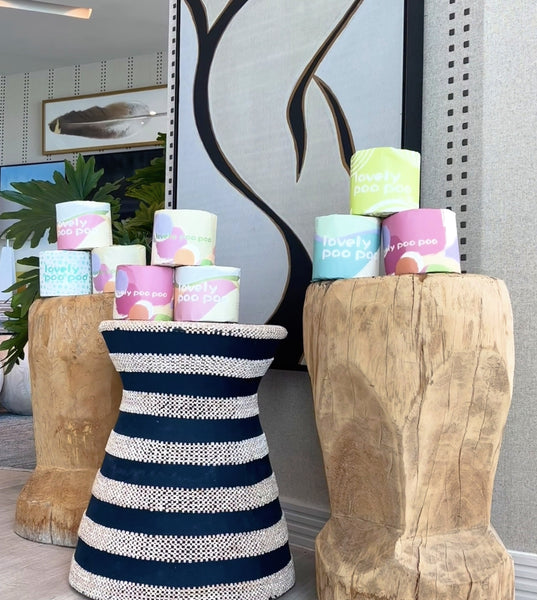 Bamboo is the of sustainable development
Cloud paper co-founder Ryan Fritsch said that bamboo could grow three feet (0.9 meters) a day in an email interview. It reaches harvest maturity in three years, while trees take 50 years or more.
Fritsch said that although bamboo toilet paper is growing, "compared with tree-based toilet paper, bamboo toilet paper produces at least 30% less greenhouse gas emissions.". "It doesn't need care, irrigation, or fertilization. It only needs to be harvested once a year," Farrah said in an email. Farrah, a member of the company's customer happiness team, gave a piece of garbage. This can save water and avoid adding chemical fertilizer to the soil. Farah pointed out that technically, bamboo is grass, not trees. So basically, these companies are trimming a high lawn, not cutting down forests. When it comes to toilet paper, speed is the most important: Americans use an average of 57 square meters of toilet paper every day, which means 50 pounds (23 kilograms) of toilet paper a year!
Processing bamboo does not require chemicals
"Some media have reported on the chemically intensive conversion of bamboo for textiles and nonwovens (for wet wipes or diapers, etc.)," Farrah said. "These products require a spinnable fiber (not toilet paper), and the process is very different because it relies heavily on chemically decomposed fibers. This poses a series of challenges in the use and disposal of chemicals. Fortunately, we don't have to face these challenges!" Lovely Poo Poo can crush and heat bamboo to break down fiber instead of using chemicals.
Bamboo TP is safe for all sewage and septic tank systems
It may even be safer than tree-based toilet paper. It not only decomposes but also is biodegradable. In addition, as we pointed out, it does not have the harsh chemicals used in other toilet paper. Please make sure that the bamboo toilet paper you buy is not bleaching to earn extra green points. Bamboo TP is very strong, so it usually uses one or two layers instead of luxurious three-layer high-end tree-based paper, although three layers are still an option. Fewer layers of paper are easier to break down, so bamboo can even be used in RV toilets.
Most bamboos grow in Asia
This includes bamboo for toilet paper. Fritsch shared that the farm used by cloud paper is certified by the forest management committee, which means that the bamboo forest is managed responsibly and beneficial to the environment and the community. Farmers working with who grow bamboo on the edge of their small farms, so there is no need to clear large areas of land to grow these plants. This means less impact on local forests and wildlife living in them.
No itching!
"We have conducted rigorous quality testing to ensure that our bamboo rolls are soft and still strong. For those who are new to sustainable TP, we recommend trying our bamboo rolls first because they are the most comfortable," Farrah said. Fritsch agrees: "the texture of toilet paper is always a personal preference, but our three-layer toilet paper is soft, strong and lint-free, so you don't have to sacrifice quality for sustainability."
Although ordinary, untreated toilet paper is usually the cheapest, consumers can buy recycled toilet paper and bamboo toilet paper at competitive prices. In fact, who sells a box of 48 rolls for $52 for a dice.